!—End of Google Analytics -->
Deen Dayal Upadhyaya Grameen Kaushalya Yojana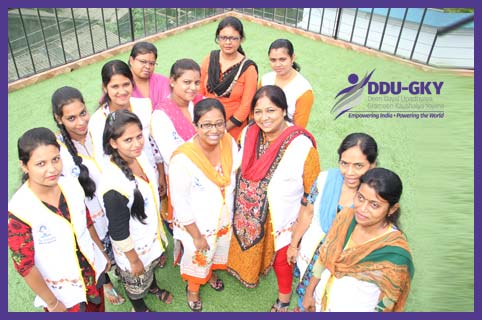 Deen Dayal Upadhyaya Grameen Kaushalya Yojana (DDU-GKY) aims to skill rural youth who are poor and provide them with jobs having regular monthly wages. It is a part of the National Rural Livelihood Mission (NRLM).

National Rural Livelihood Mission (NRLM) is a poverty alleviation project implemented by Ministry of Rural Development, Government of India. This scheme is focused on promoting self-employment and organisation of rural poor. The basic idea behind this programme is to organise the poor into SHG (Self Help Groups) groups and make them capable for self-employment.


There are two sectors for DDU-GKY. They are;
i) Kolkata
ii) Tripura
Key Features of
DDU-GKY:
Residential and non-residential training
Minimum three months course
Implemented under the supervision of the central and state Government
70% assured placement
Post placement support
Food and transport support during training.
Our Address
113 J Matheswartola Road Near Axis Bank,
Off Park Regency Hotel,
Topsia,Kolkata – 700046
Call US
+91.33.40182000
+91.9830015201/02
+91 8334878444